Thank You! Preuss's Pub for holding the golf fundraiser!! What a successful event.
THANK YOU!! Janesville Veterinary Clinic for collecting all these goodies for our animals. Your donation is greatly appreciated!!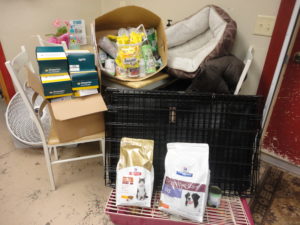 Thank you Pioneer Lake Lutheran Church for another wonderful event!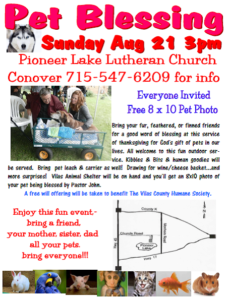 Thank you Honey Rock camp for all the kind volunteers you sent us
July 19th and August 16th
What a wonderful group of Kids!!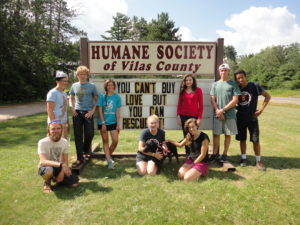 Thank You to the volunteers, donators, and shoppers at:
Address
439 Front Street / PO Box 689
North on Hwy. 51 to downtown Minocqua. Turn right on East Front Street, just before AmericInn. Business is immediately on the right. Telephone (715) 358-2182
Community resale shop operated by St. Matthias Episcopal Church. Open Tuesday – Saturday, 11 a.m. – 3 p.m., also Wednesday, 5 – 8 p.m.
The monetary donations we receive make a huge difference in offsetting veterinary treatment costs!