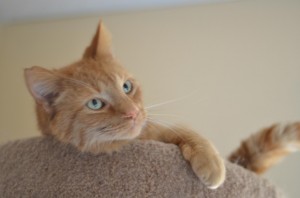 Thank you for considering opening your heart and home to a homeless pet!
We have many cats and dogs for adoption, and often have kittens, puppies, small animals and reptiles as well.
Our adoption policy is quite simple! We do not do same day adoptions. If you live far away we suggest you fill out an application, email it back to us and we will approve it prior to you making your visit.
When you make your visit here looking for a new pet, we want you to please keep in mind that this is a stressful place for any animal. Quite often, a dog's true colors will not show until he's away from other animals and the shelter environment. So if you should walk past a kennel with a dog who is not vying for your attention, please don't count him or her out. They may just be a little scared or lonely.
When you have found the pet you would like to welcome into your heart and home, next you fill out an adoption application:
DOWNLOAD AN ADOPTION APPLICATION HERE:
Adoption includes the pets' spay or neuter, DHAPP or FVRCP shot, a rabies shot and a certificate of veterinary inspection.
Current Adoption Fees (subject to change)
Puppies (under 12 months)
– $200.00
Adult Dogs (over 12 months) 
– $125.00
Senior Dogs (over 8 yrs)
–
 $60.00
Kittens
(under 12 months)
– $75.00
Adult Cats (over 12 months)
– $50.00
Senior Cats (over 10 yrs)
– $20.00
Small animals and reptiles: call for adoption fees
View Our Adoptable Pets Below